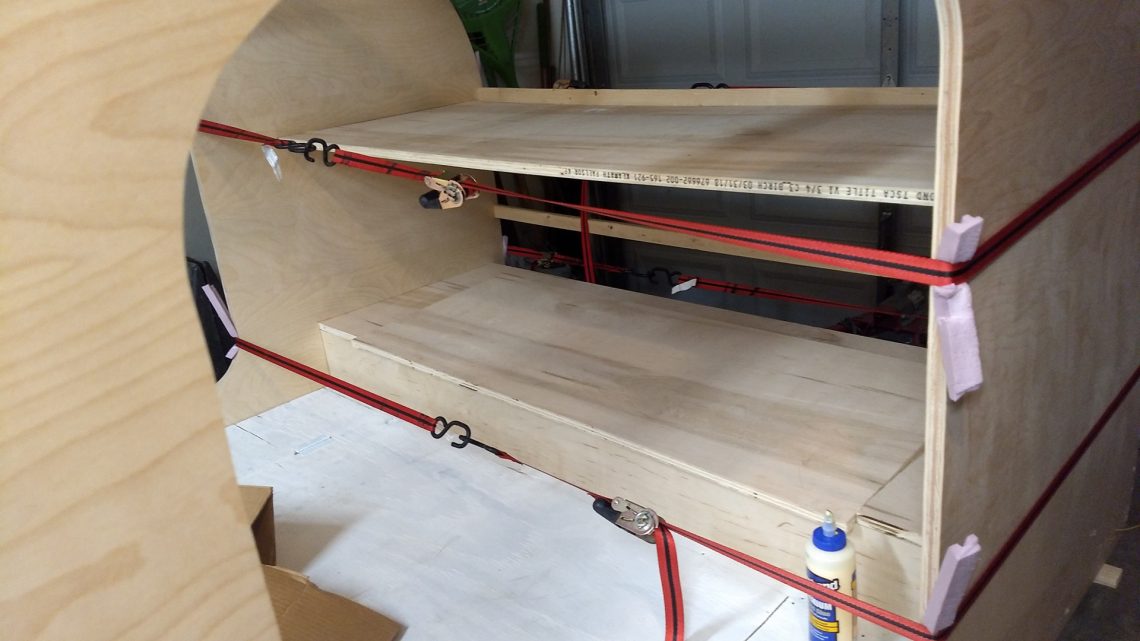 Time to stand up the wallls
This step was nerve wrecking. It was time to stand up the walls and align all of the bunks and cabinet faces in to their grooves. As you can see in the pictures I used ratchet straps to supply pressure till the glue dried.
If you look at the bottom bunk. You will see it a portion popped up. This will become a storage area.
Tools used in this portion: