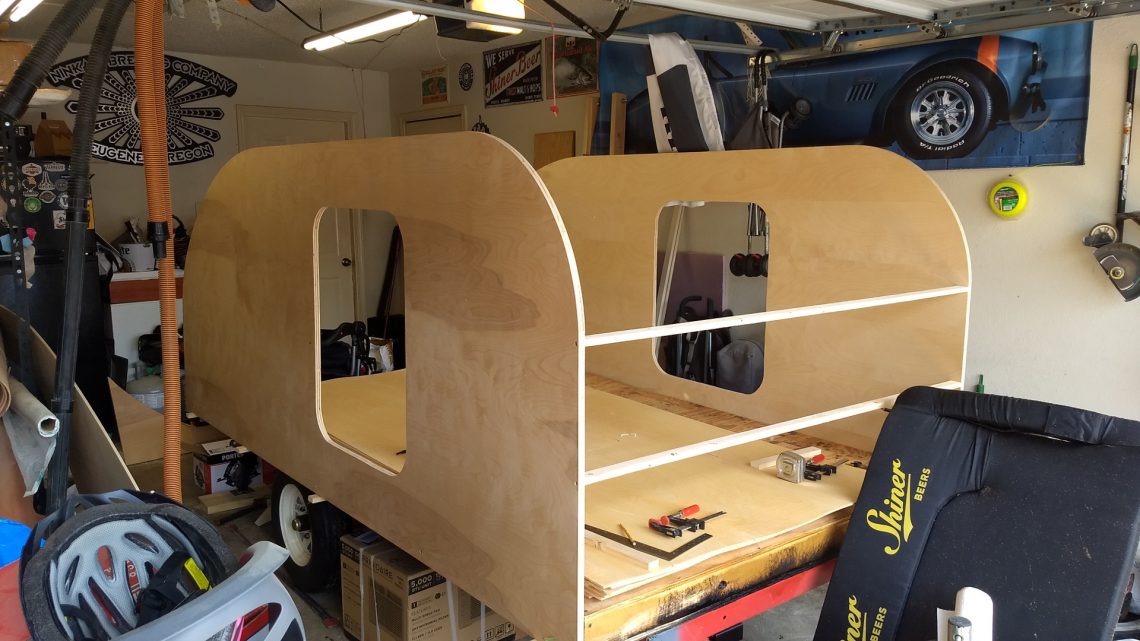 Time to plan out the build
Next up was to plan out some of the rest of the build. I had this all done up in Sketchup, but things change when you see it in person.
First thing I did was cut out all the spars, I did these from 1″x4″s, I ripped them down on a table saw so the finally dimension was 3/4″ x 1-1/2″ and used a miter saw to cut them to length.
Next I stood the walls up and planned out the spacing on the spars. Main thing to be concerned about was where the headliner sheets would land and where the roof sheets would land.
The final thing I needed to do was plan out where the bunks at the front of the trailer would go and where the cabinets in the rear of the cabin and in the galley would go. Since this is to be a woody I had no way to cover up screws so I will be routing out a relief in the wall to insert said bunks and cabinet faces.
Tools used in this section: