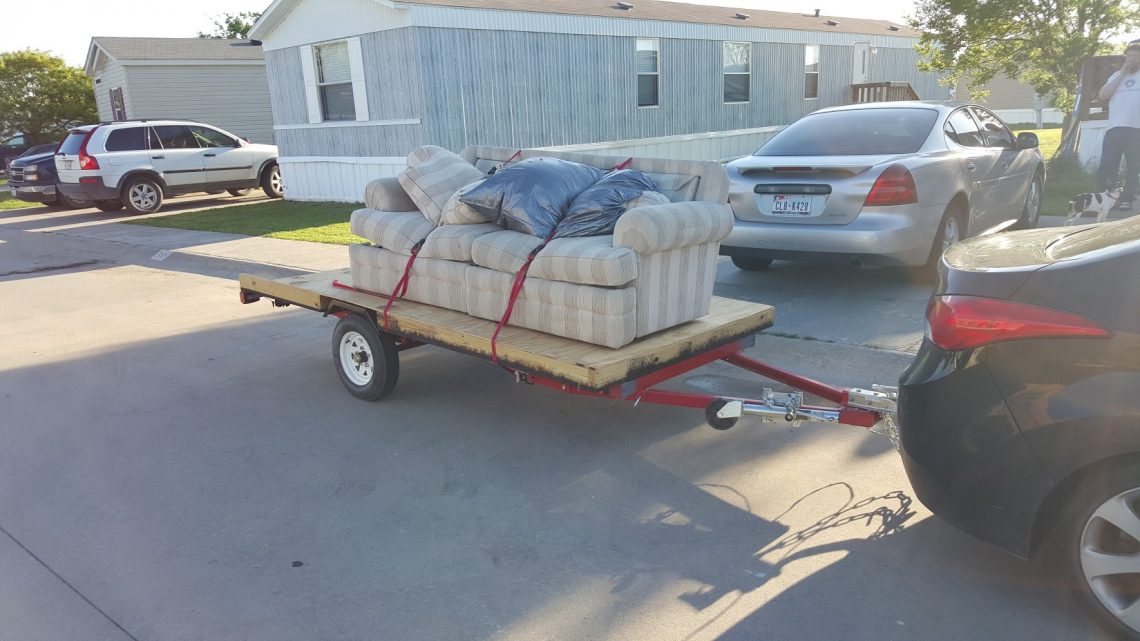 Teardrop trailer build begins
So my teardrop trailer build started in 2015 with a Harbor Freight 4×8 trailer. I lengthened the trailer to 4'x10′ and then used 2″x4″s and plywood to build over the wheels. The floor is insulated and has a storage area built in. This build had to get halted for a little while as my wife got let go from her job the day after we sold our house. So we moved into my parents house with our kids, THANKS MOM & DAD. Not really a good time to build a travel trailer and we needed to save our pennies for our future house.
As seen in the picture below it got used as a utility trailer for a little while. It moved this couch to a friends house and then helped me move twice.