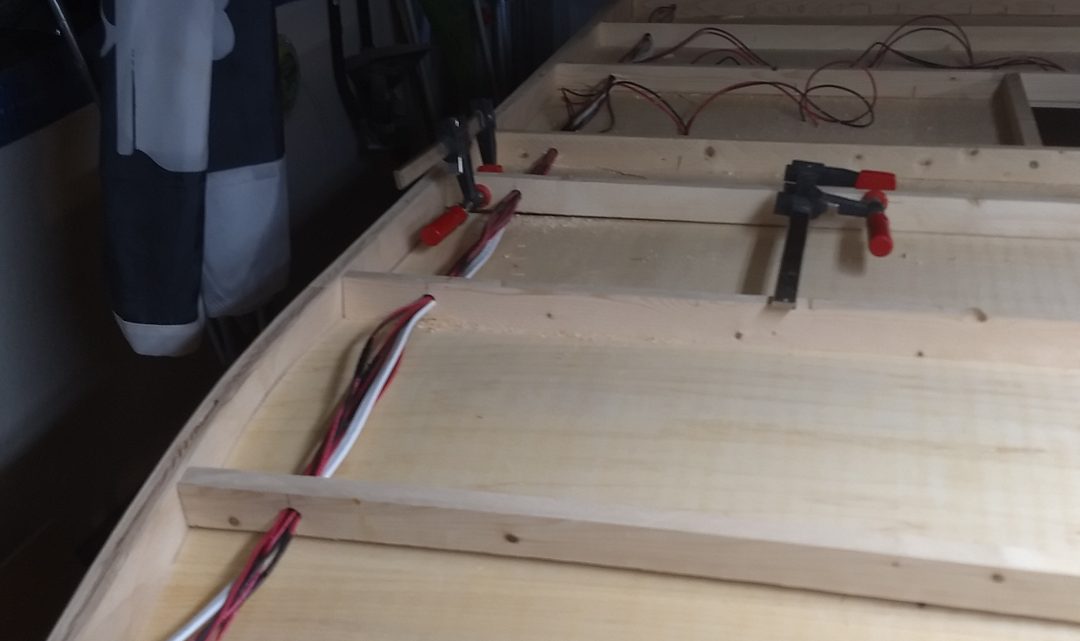 Running Electrical
I seemed to have failed at taking pictures of installing the headliner. It's just sheets of bending plywood cut to size and nailed in place. I didn't forget to take pictures of running the electrical wires for the front of the cabin. The white wire in the picture below is Romex 14/2. It will supply power to the 120 volt outlets. The red and black 14 awg wires are running to all the 12 volt items. These include lights, usb charging outlets and the fan.
I ran the wires from the ceiling through the cabinets and into the galley using electrical pvc pipe.
I only had one sheet of the insulation I will be using. So I cut down what I could to fit the trailer.
You may notice some cuts in it. I used it underneath the plywood I was cutting down for the bunks and cabinet faces. This allowed me to cut on top of the trailer instead of on saw horses.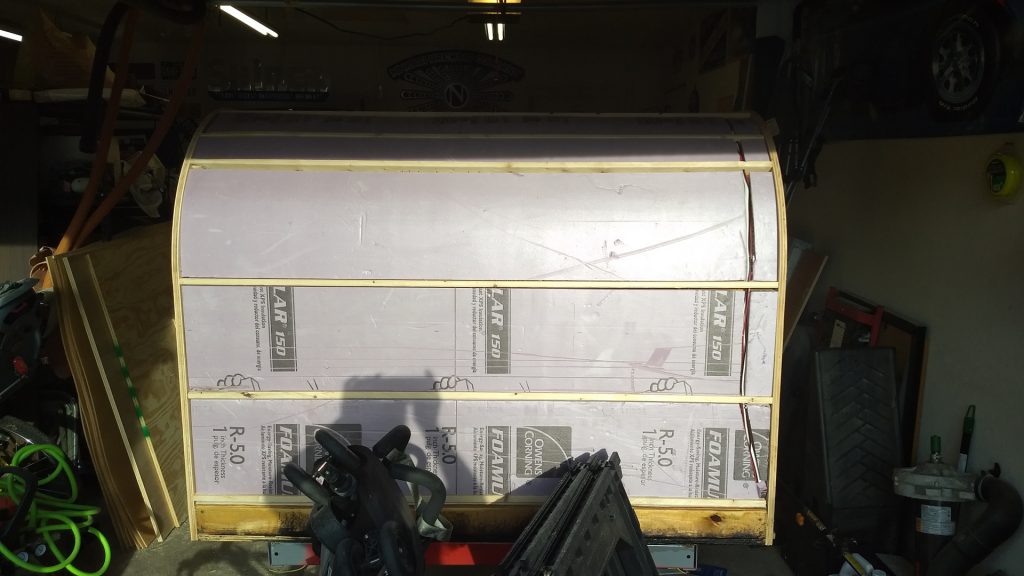 Here's one of my outlets waiting on the USB charging outlet to be wired in.
Items and tools used: