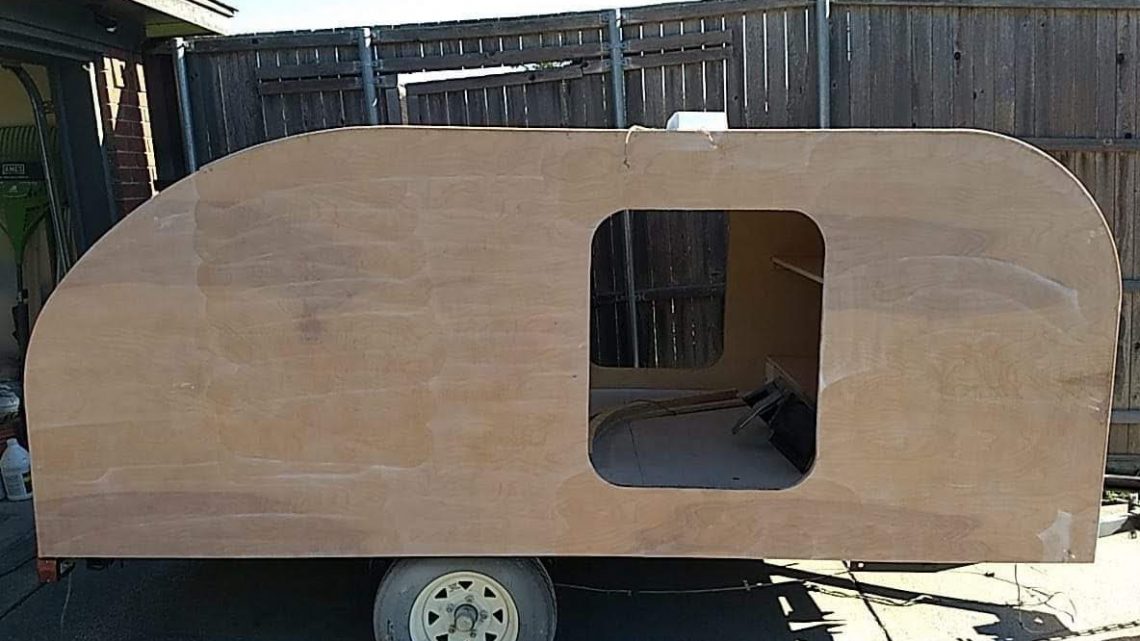 So much sanding to get that glossy finish.
With the epoxy finally cured, it was time to do the finishing top coat. To prepare for this we needed to do a lot of sanding. I used Diablo sanding discs with my Dewalt orbital sander. The top coat I used is Minwax Spar Urethane. It is designed for outdoor use and it will protect the epoxy from UV rays, while providing some additional water resistance.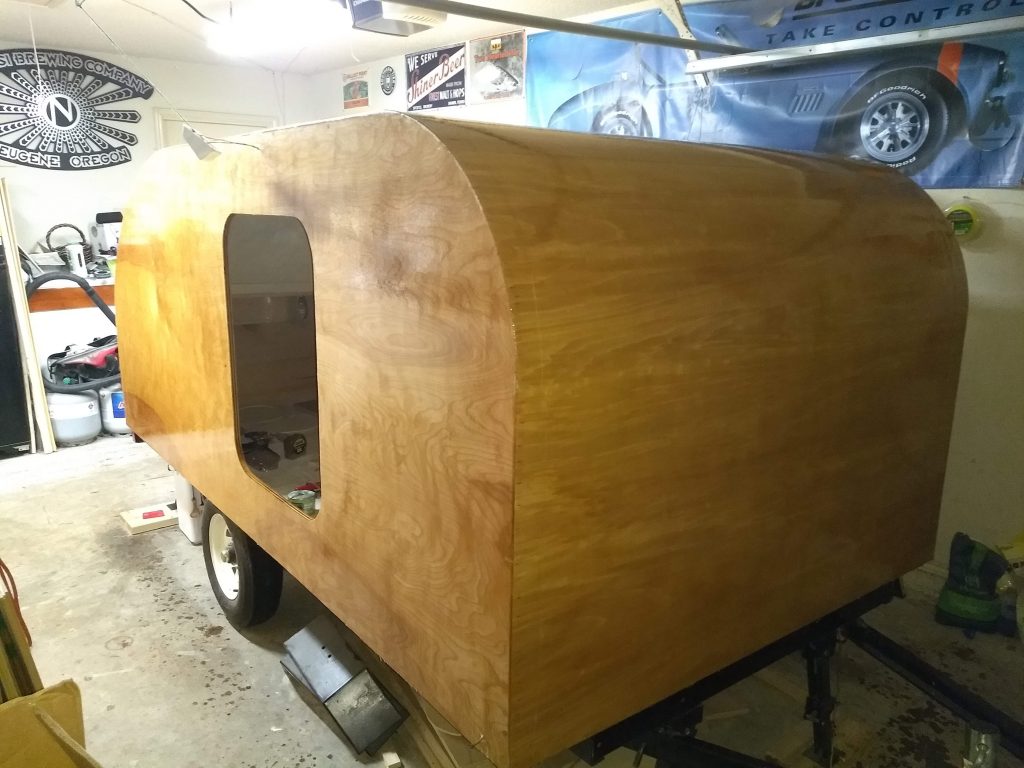 The below image shows just how many runs were in the epoxy. I'm not sure the runs could be avoided since the surface had to be vertical. This is after sanding with 80 grit sandpaper.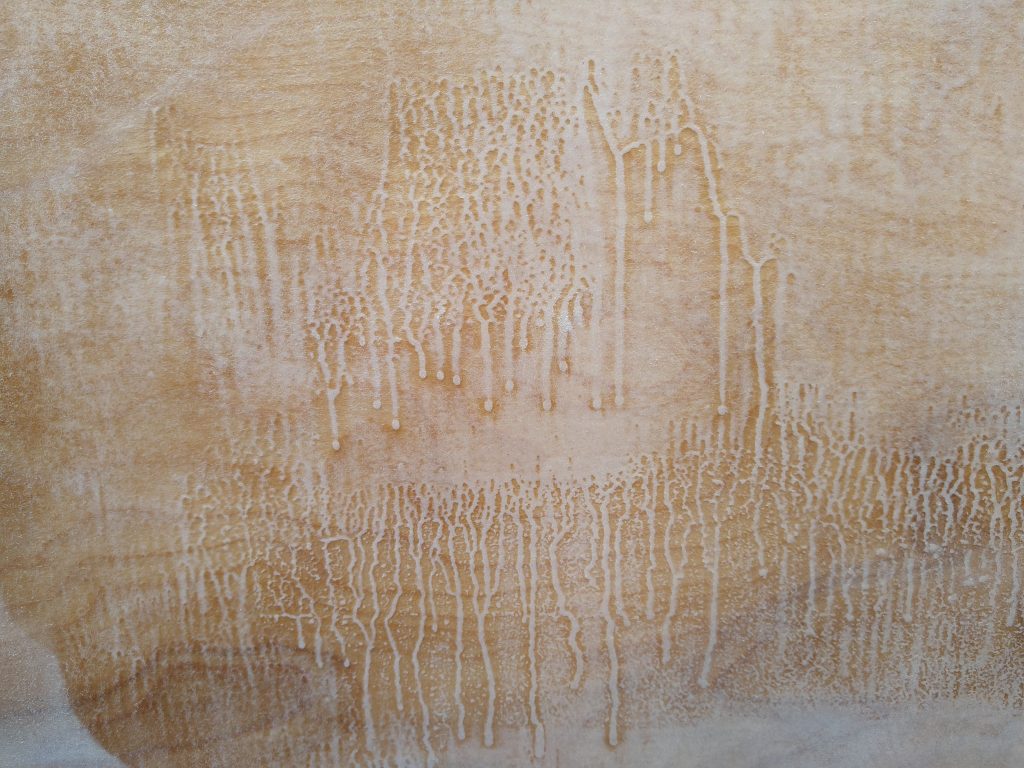 I ended up sanding the entire trailer in steps. I started off with 80 grit and progressed my way to 120 grit, then 150 grit and finally sanding with 220 grit.
The 80 grit sandpaper: https://amzn.to/36RpU0r
120 grit sandpaper: https://amzn.to/2NUzlUj
150 grit sandpaper: https://amzn.to/2pMyld2
220 grit sandpaper: https://amzn.to/36N2YQ3
The sander I use: https://amzn.to/2qBCUXD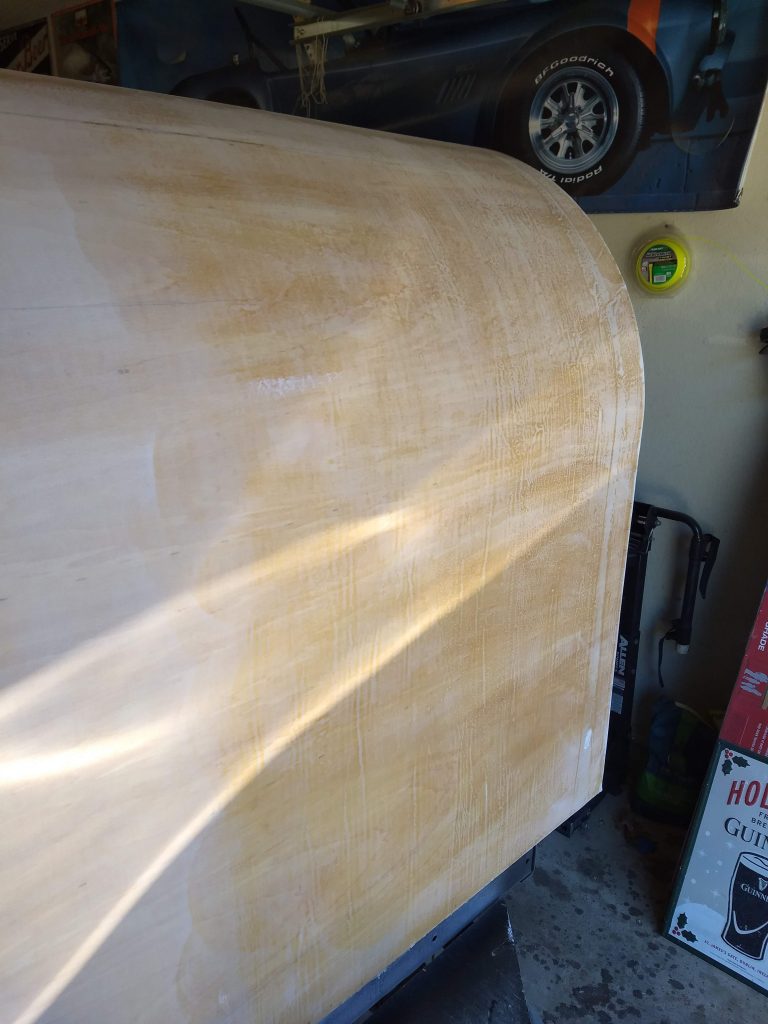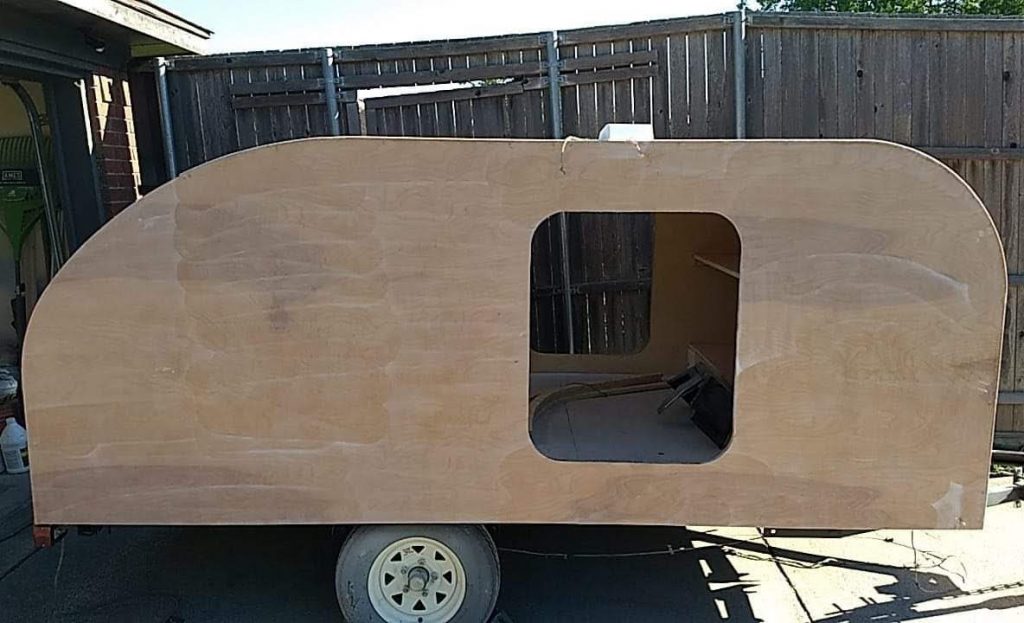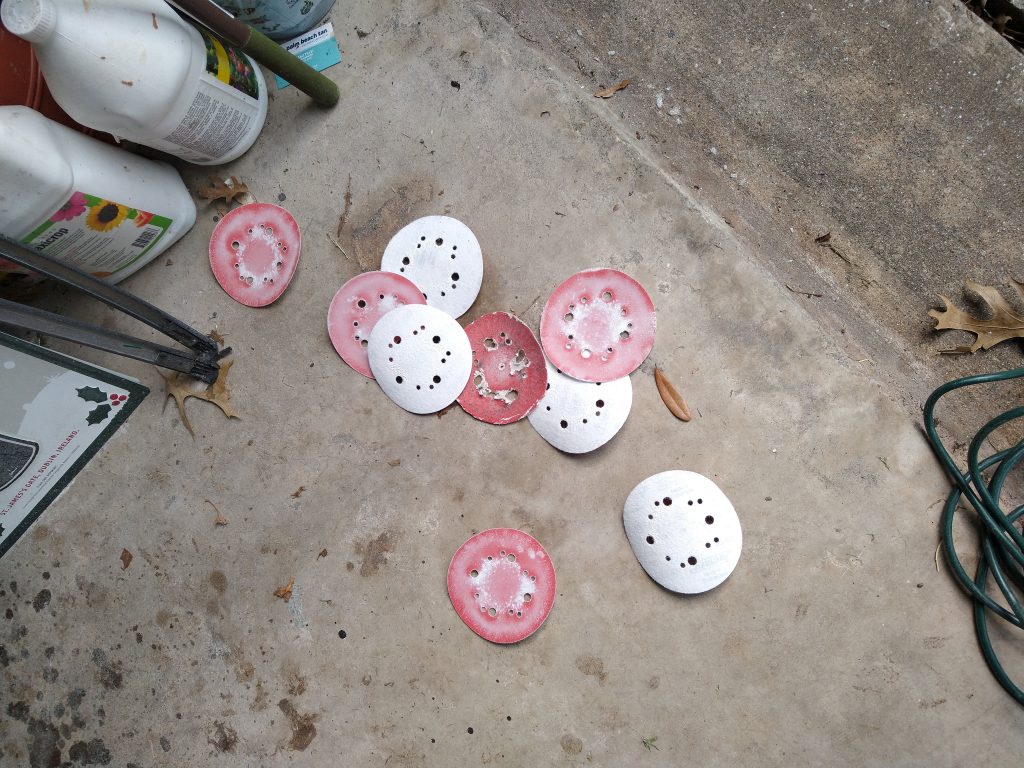 After sanding everything down it was time for the spar urethane finish I was using for the top coat. Which is Minwax Helmsman Spar Urethane in Clear Gloss. https://amzn.to/2pY7Q49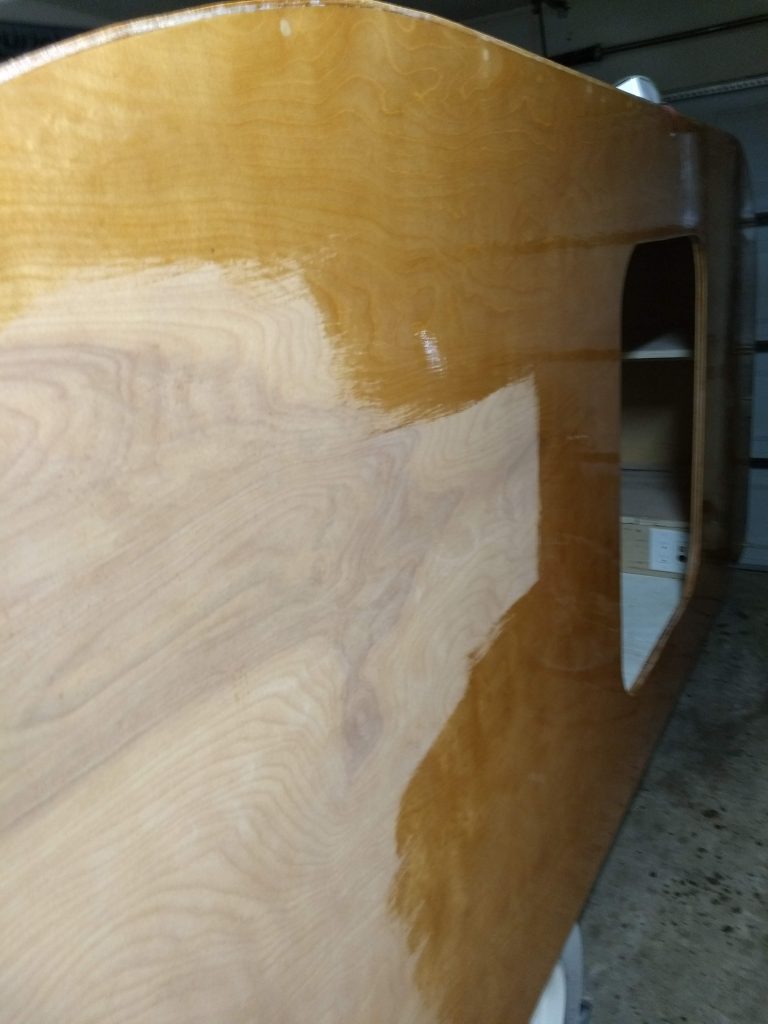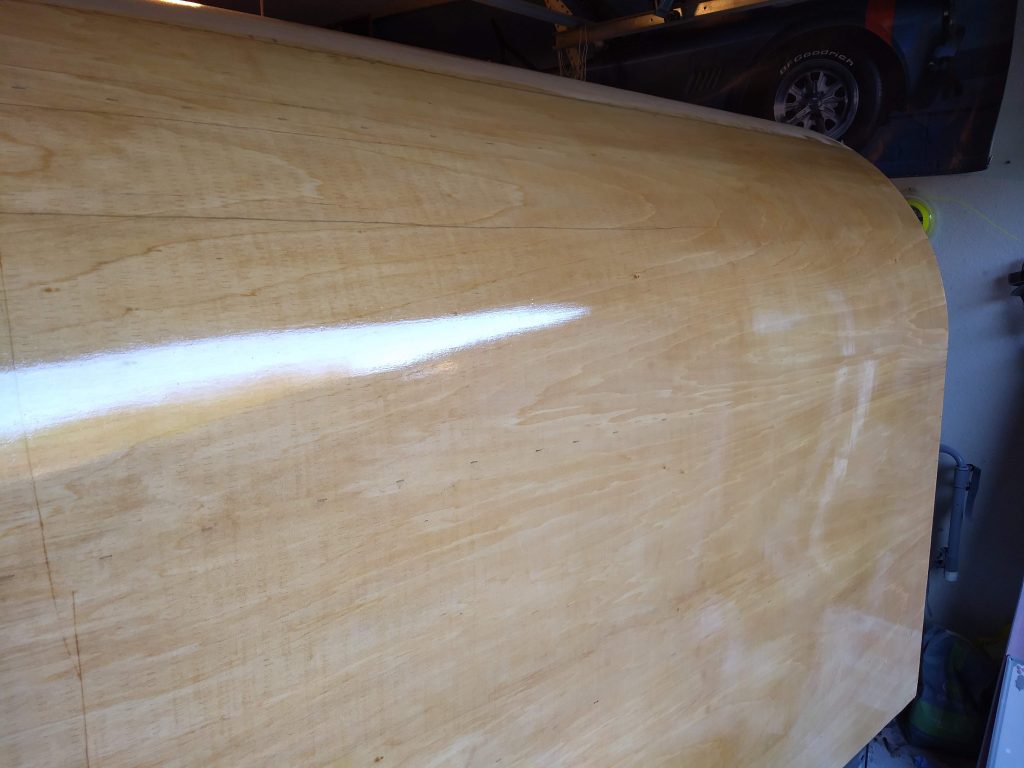 The trailer ended up with three coats of the spar urethane finish. I think all that time consuming sanding payed off as the finish came out pretty well. I could go back and hand buff the finish farther, but I figure the trailer will be subject to all sorts of debris hitting it on the road.