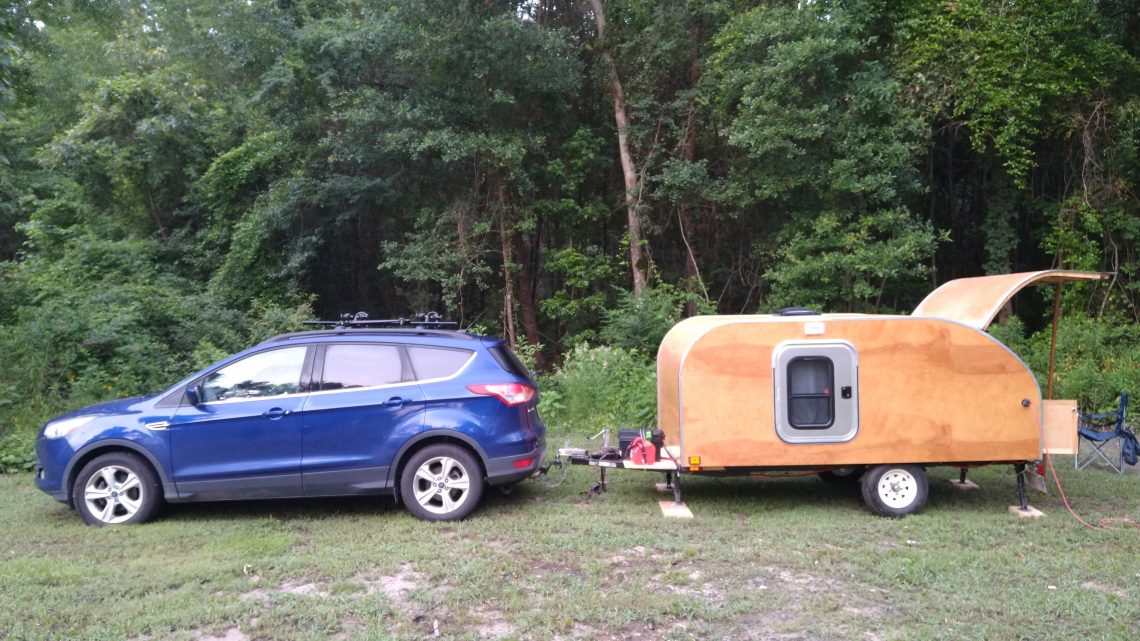 First trips camping in the teardrop trailer.
The day finally came to go camping in the teardrop trailer. I was invited out to a friend's ranch a few hours away for a guys weekend. Obviously it was the perfect opportunity to bring the teardrop. Especially since there would be drinking involved.
The trailer pulled perfectly behind my tow vehicle. It's a 2016 Ford Escape SE with a 2.5L 4 cylinder engine. The tow capacity is rated at 1500 pounds. Which I estimate the trailer to be below, but I haven't had it weighed yet.
As this event happened in the summer time in Texas. I was happy to have and air conditioner. I powered the trailer with a Champion inverter generator. It is really quiet. Most of the other equipment came from years of tent camping. Such as my trusty Coleman cooler, and Century Outdoors gas grill. The only thing I added was the Aqua-Tainer which holds 7 gallons of water.
After this trip, two weeks later I went out camping again with my son to a local state park. I'm so happy with the build so far. Though I really would like to ditch the closet rod that I have propping up the galley.