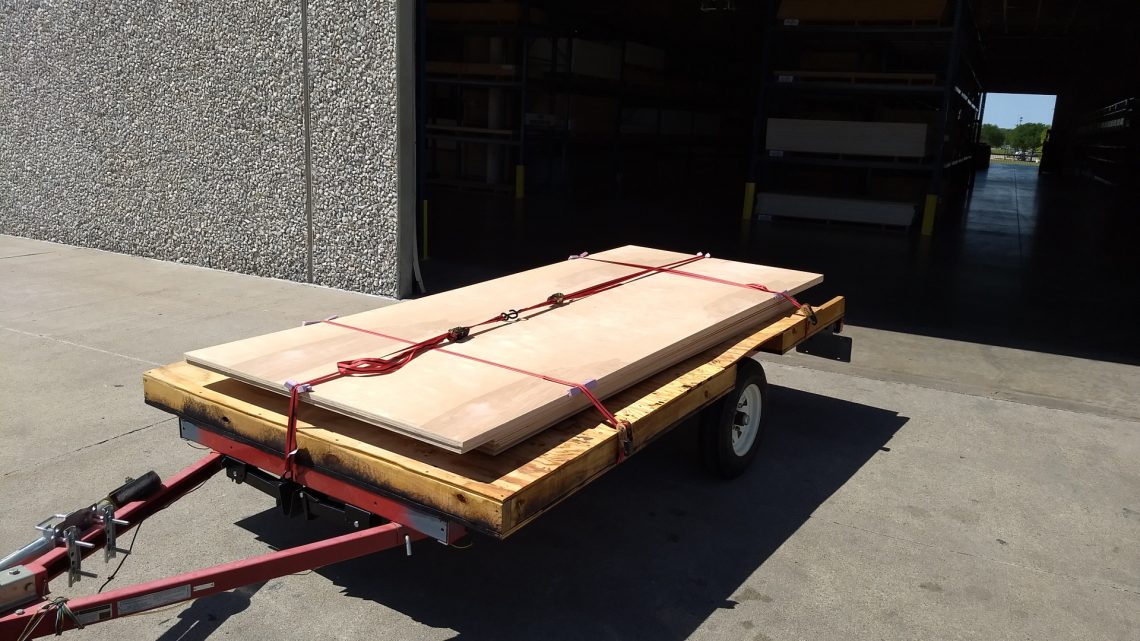 Finally making headway on the build.
After finally getting the time to build this trailer and the money.
I made the trek out to Plywood Company of Fort Worth. http://www.plywoodcompany.com
Their selection is great. I picked up the following from them:
2 – 4'x10'x3/4″ Birch A1 (these will be the walls)
1 – 4'x8'x1/4″ MDF (This is for the wall template and later on the drawers in the galley)
8 – 4'x8'x1/4″ Bending Plywood (can make an 8′ column with it, they are cool. This will be used as the headliner and the roof.)
Here I'm laying out the profile of the trailer on to the sheet of MDF.
Here's the MDF profile template all cut out, and with one of the doors in place.
To cut out the template I used my Black & Decker jigsaw and sanded to the line with my Black & Decker 1/4 sheet sander