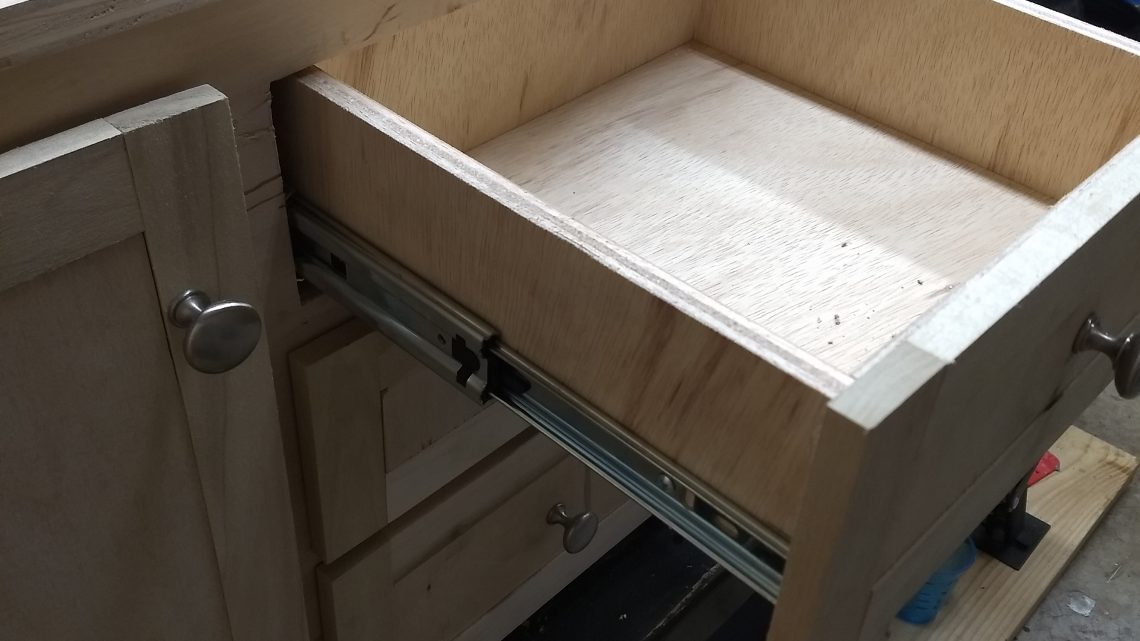 Cabinets and drawers
To make the cabinets and drawers I decided to use some poplar, 1/2″ birch plywood, 1/2″ sanded plywood.
I started off by making the faces. I first started off by cutting down the poplar boards using the chop saw. I then used the Kreg jig, which can be found here,  on the horizontal boards. To make sure everything was square I used a corner clamp as seen below.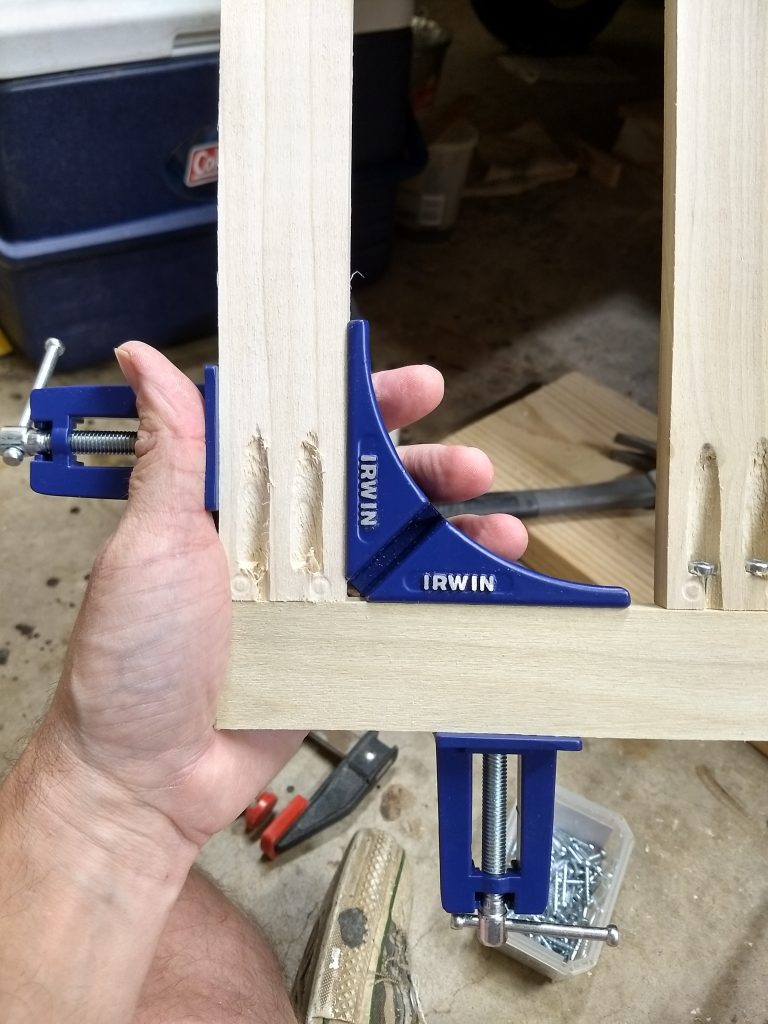 After building the face frames I cut down the birch plywood inserts and drilled some pocket screws into them as well. You can see below how they turned out.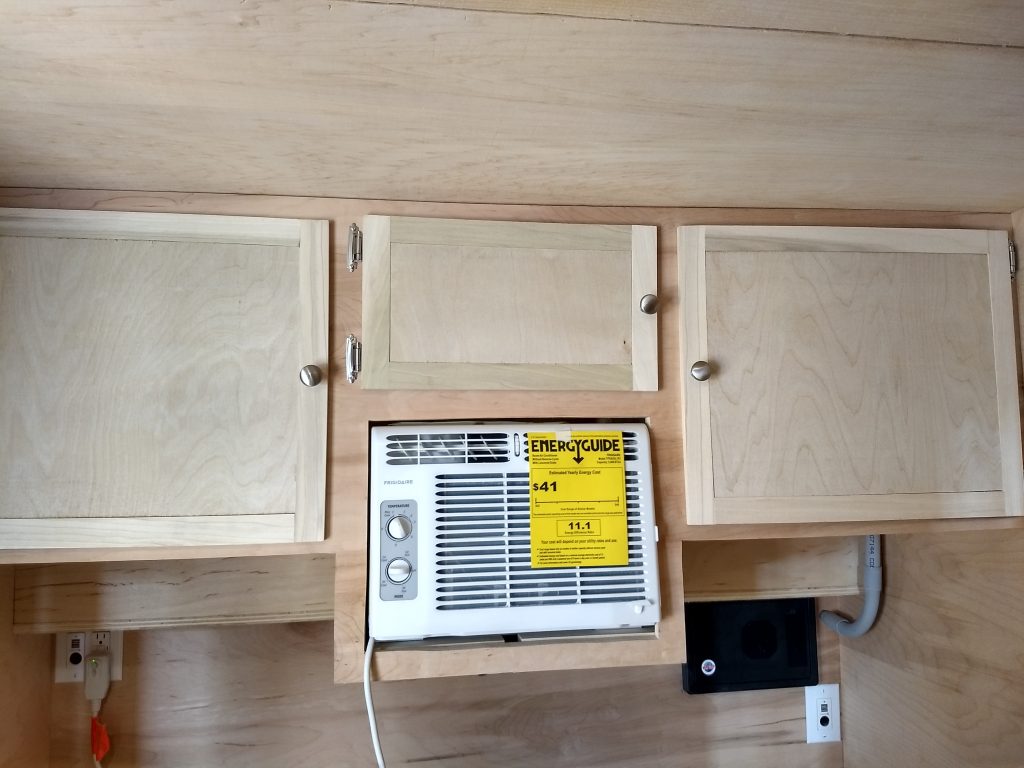 I used some 1/2″ sanded ply project boards from Home Depot for the drawers. The slides are 10″ full extension units. Which I purchased on Amazon: https://amzn.to/34inGVQ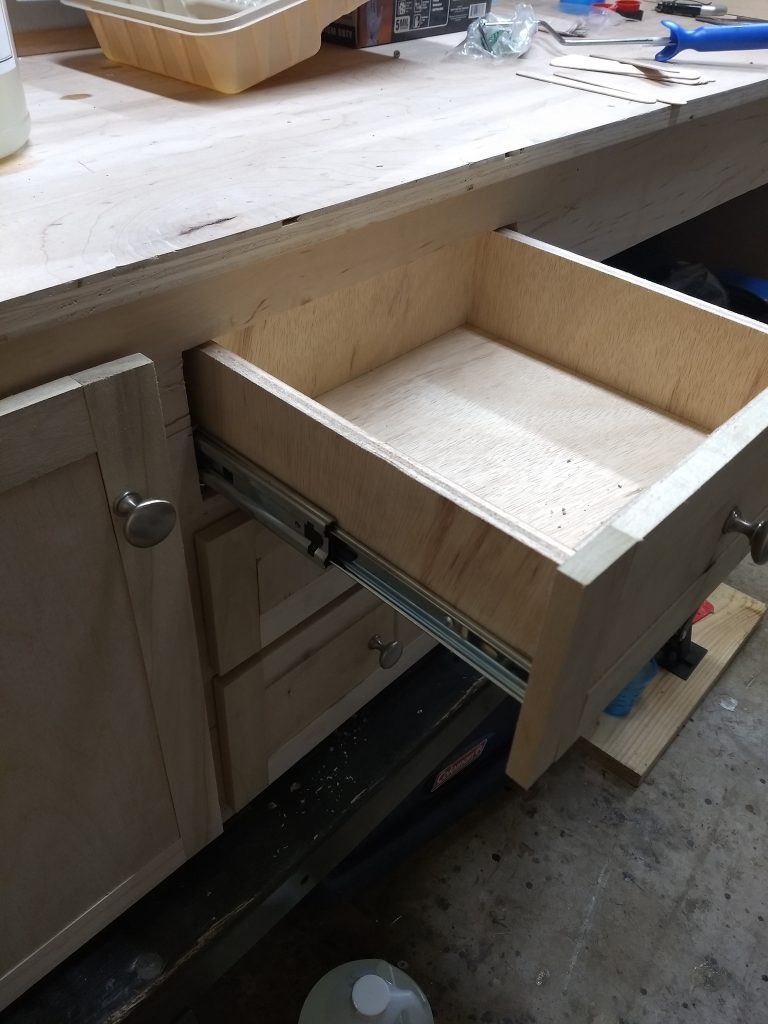 The galley now has drawers and a door to hide the electrical.